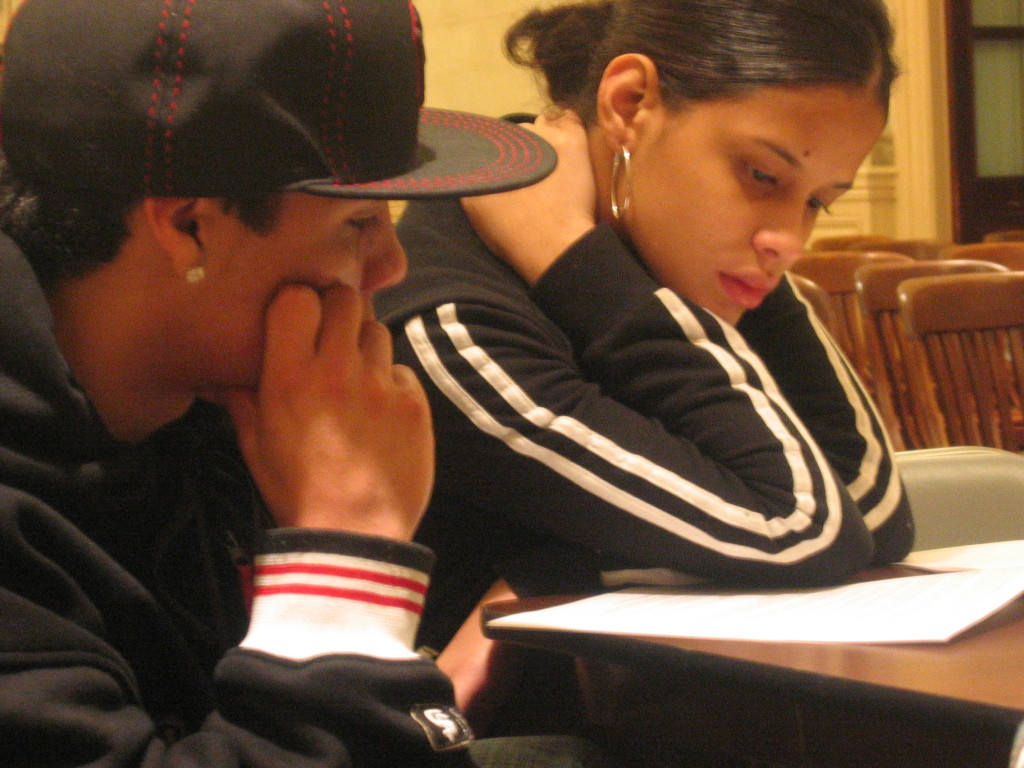 Empowerment Zone Programs are programs designed for parenting and non-parenting youth that focus on positive choices, life skills, and building healthy, nurturing relationships.
Working hand-in-hand with partnering agencies, ECP has created a customized curriculum for our Empowerment Zone program which helps young people:
understand the need for self-care and self-sufficiency;
increase personal responsibility and healthy behaviors;
understand the impact of negative behavior on families and the community;
recognize and communicate that violence is a public health issue;
increase use of creative intelligence in problem-solving, decision making and goal setting skills; and
increase a sense of empowerment and well-being.
---

Everyone deserves a second chance to correct a wrong and get it right. ECP's Empowerment Zone provides parents with that second chance they need to succeed. ECP gives parenting youth and adults associated with substance abuse, homelessness, incarceration and delinquency an opportunity to overcome adverse situations.
As parents who are faced with many challenges, succeeding requires patience and resiliency. Within the ECP classroom parents are taught a process of self-awareness and understanding of personal goals. We help parents learn how to think independently, and develop resiliency so they are less likely to become distracted, vulnerable, and offenders of self-destructive behaviors.
In 2003, ECP began providing programs for youth who have been adjudicated delinquent by the juvenile justice system. Empowerment Zone programs are held at the Philadelphia Juvenile Justice Services Center School Program (formerly known as the Youth Study Center School).  PJJS is a short-term residential juvenile detention facility that partner with the Philadelphia School District of Philadelphia to provide a diverse student population with an educational program that addresses a variety of academic needs and support.
Services for Women in Recovery
In 2010 ECP began addressing the needs of formerly homeless parents in shelters and foster care residences, reaching a diverse range of populations. Classes are held weekly to provide supportive on-site parent education to help women in their recovery program while providing opportunities for parents to participate in educational/recreational activities with their children.
ECP has created special curricula for this population that focus on family reunification, and the fundamentals of healthy relationships, most importantly, the parent-child relationship. ECP also runs Gender Responsive Workshops to address the unique needs of young women in the juvenile justice system who have often experienced abuse, domestic violence, and trauma.