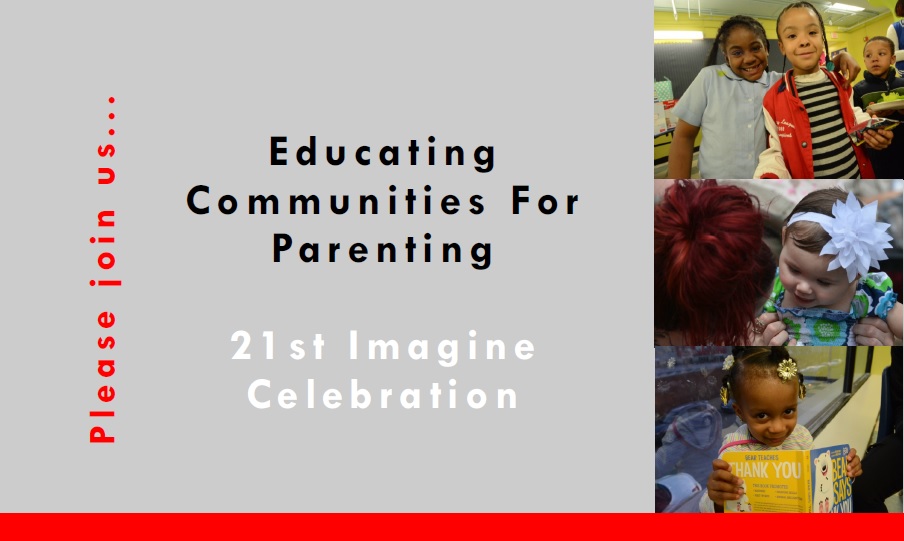 ECP is proud to present Dr. Michael Bradley as our featured speaker for  the 2015 Imagine Speaker Series Luncheon on Thursday, May 7th, 2015 at Maggiano's Restaurant on 12th and Filbert Streets in Center City. The renowned psychologist and author will discuss how parents and professionals can foster resilience in adolescents. Resilience has been described as one of the best 'vaccines' against risk behaviors that include sex, drugs and violence.
We are extending a personal invitation for you to join us! Tickets are $75.00 per attendee. It's the perfect way to gain new knowledge, learn about the work being done by ECP and raise the critically needed funds that help make so many of the programs and services provided possible.
For more information please see the invitation above. To purchase tickets please visit our "Donate Now" page. Under "Designation" select "Imagine Awards" and in the box marked "Special Instructions" please note that you are purchasing tickets. If you would simply like your contribution to go towards supporting our programs and services, you may select the other options as well. You can also contact our office at 215-496-9780 or info@ecparenting.org. As always, we are grateful for your support.