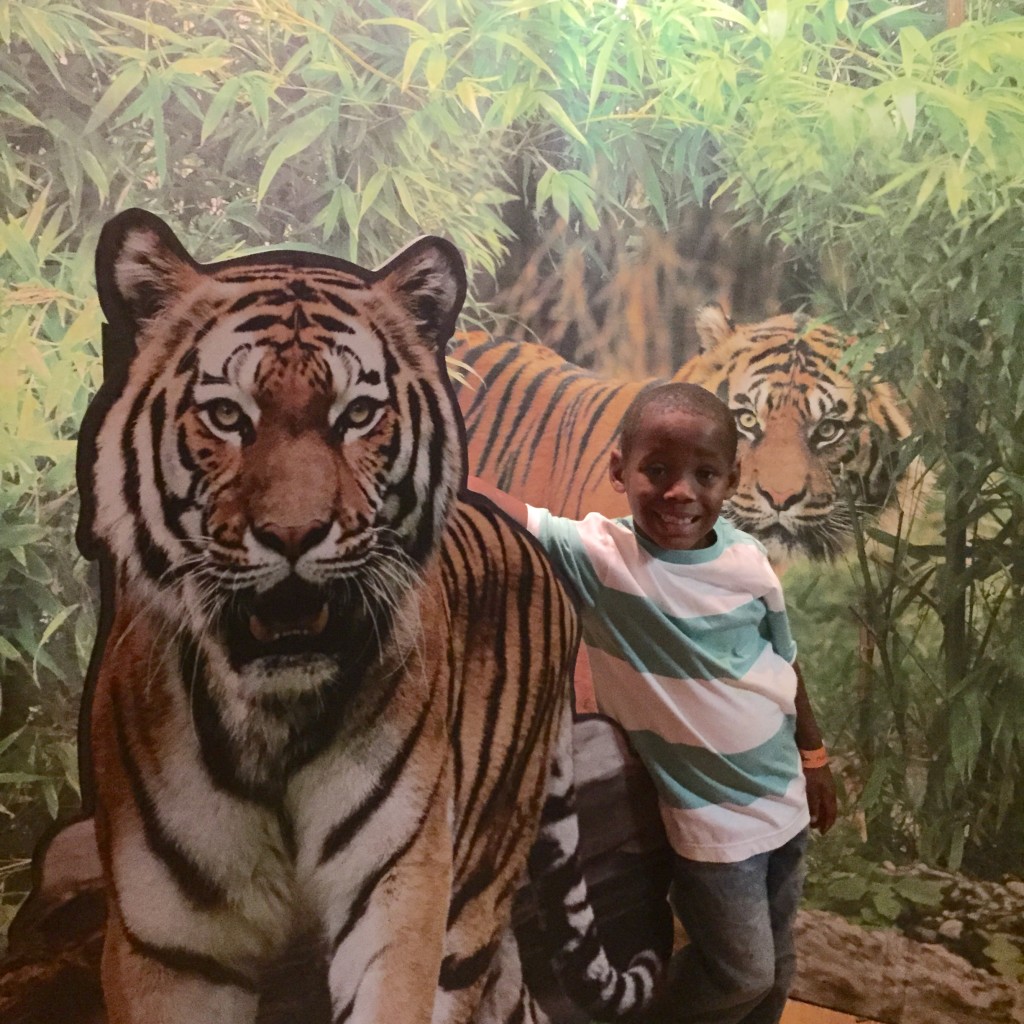 Have you ever wondered what happens after the sun goes down on the Philadelphia Zoo? Are the peacocks allowed to roam the grounds at night like they do in the day? Are those animals that are always asleep in the afternoon full of energy come sunset? A selected group of ECP participants recently had the opportunity of a lifetime to learn about what goes down at 3400 W. Girard Ave. every evening when the pony rides are over and the gates close.
ECP has partnered with the Philadelphia Zoo for a number of years, annually hosting ECP Family Day at The Zoo in both the spring and fall for participating Power to Parent students. Lead by Marie Eve P. Harris, Toyota Together Green fellow and author of "Nice Weather We're Having", a select group of students were chosen to experience a unique opportunity to sleepover at the Philadelphia Zoo for a night of family fun and learning.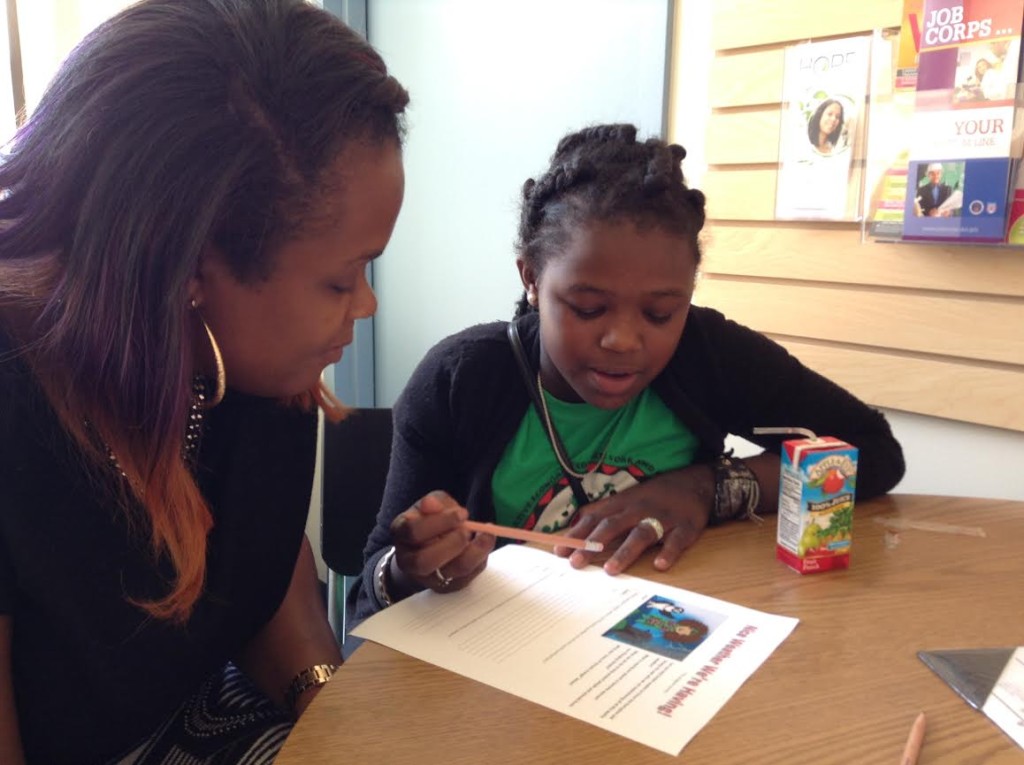 The theme of the evening was "Climate Change" and the night began with storytelling featuring "Nice Weather We're Having" a book that focuses on climate change and the part that families can play in helping reduce the threat of greenhouse emissions by reducing energy use.
One of the highlights of the evening's activities was a "pajama prowl" that gave families a chance to get up close and personal with the animals. "My favorite part of zoo event was the night walk and behind the scenes look at the zoo exhibits," said Kia Plunkett who attended with daughter Anaya, "The animals are very much up and about ready to put on a show."
After a night of learning about recyclable materials and reducing carbon footprints, the families got to camp out for the night at Kids Zoo University in sleeping bags. Families had an early wake-up call for breakfast at 6:45 before getting the opportunity to feed the chickens and then being able to spend the rest of the day exploring the zoo with the day's patrons.
It's not everyday most kids can say they slept over with the spider monkeys, and the families who attended learned a lot from this unique look at the nation's oldest zoo. Plunkett says  she is happy her daughter got to take part in the experience, "I believe it was beneficial to my child because she got to learn some new things about animals and climate change and see the animals from a different perspective."