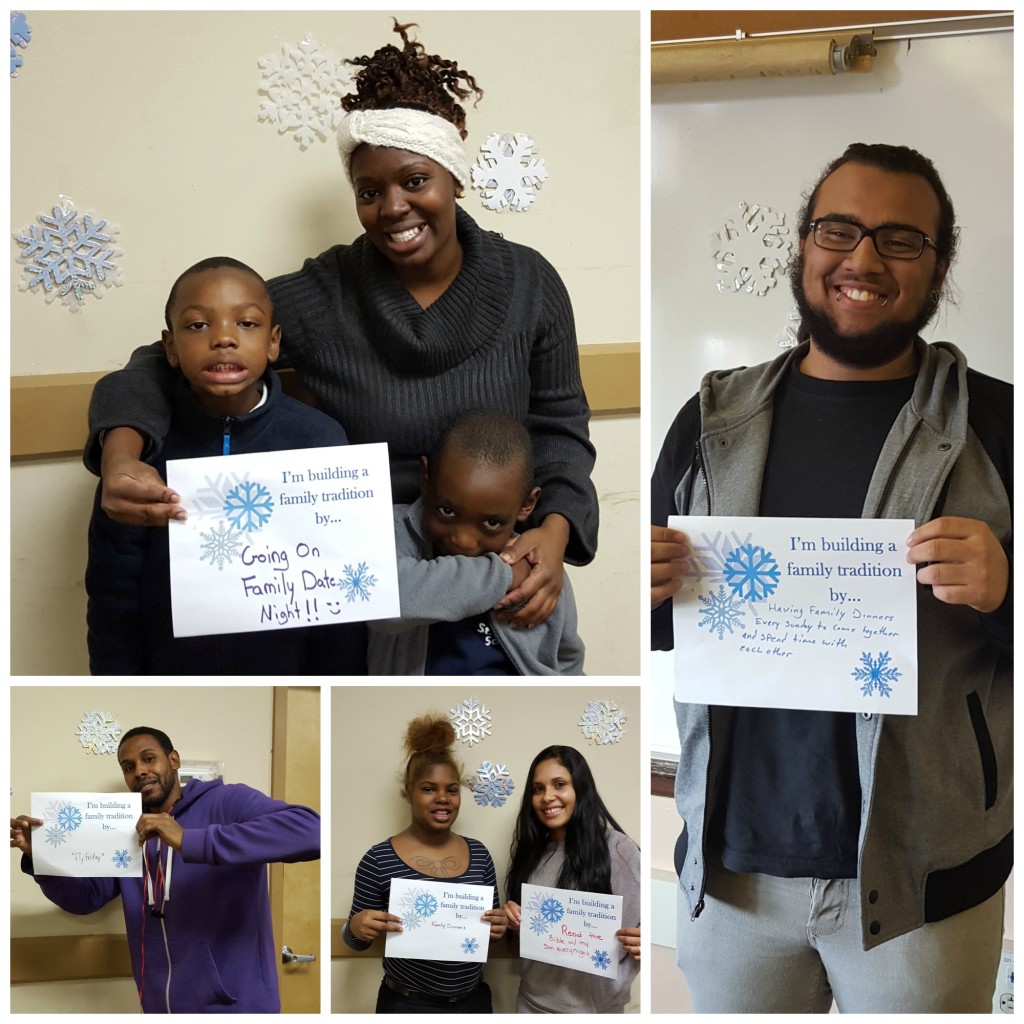 In our Power to Parent classes, our students gain the skills they need to be better parents, break unhealthy family patterns, and find the confidence necessary to raise their children a different way.
We asked students and staff to share how they are building new traditions within their own families.  See how these parents are creating special moments for their families, not just for the holiday season, but all year long:
ECP Family Day at the Zoo and our Annual Literacy Workshop are just a few of the events we are committed to continue providing, despite severe funding cuts. These fun and educational activities enrich the lives of the families we serve and give children and their parents something special to look forward to and enjoy as a family.
You can help us continue to provide events outside of the classroom that give families the opportunity to make memories and build new traditions by visiting our Support Us page.